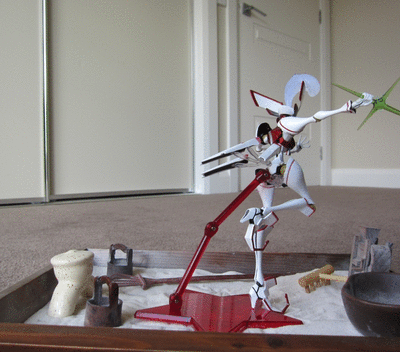 As you can see, there's another dolly to add to the shelf. This time it's Takuto's Cybody, called Tauburn (or Taubarn) from the anime series Star Driver.
A pilot and his Cybody:
I hope everyone's well. I have a persistent cold that just won't leave. And I miss My Love. She's been out a lot of late, with fancy dinners for medical types...
Catch you on the flip side!
TSC
P.S. Sorry for all the toy posts lately. I promise there won't be another until next year.